Before
Kara Noel of
Eli's

Lids
just had her baby! This makes #3 for this awesome family. They kept the sex of the baby a surprise. Or maybe they knew all along and kept it a secret?? She has blogged throughout her entire pregnancy (with her famous spoonful of cookie dough by her side!)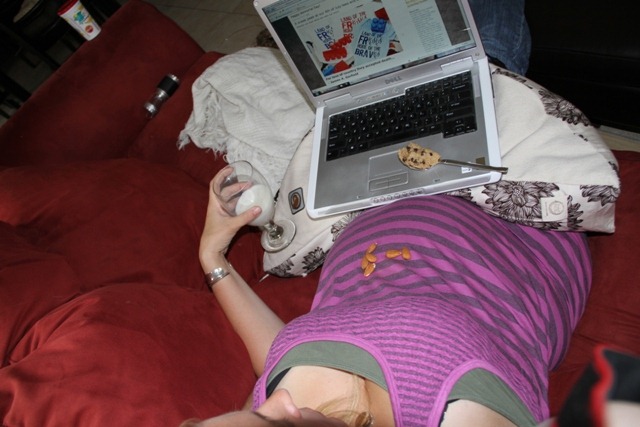 You can find Kara Noel on the Eli's Lids blog
here
or on her
OCFamily
blog "She's Crafty"
here
. Kara was Tweeting though contractions (which I somehow missed.) Next thing I know she posted pics of her and her sweet baby
BOY
. Look at her "before" and "afters." Hard to believe that she was ever in labor but, after reading her tweets I'm sure she can account for that! She is a true beauty inside and out and we are thrilled with this news! Congratulations! We can't wait to meet that sweet
BOY!!!
After?
I know what you are thinking...Is that a model with a stunt double baby?
Nope! That's Kara-Noel holding baby Cyrus after 12 hours of labor!
P.S. Kara Noel is wearing a B.Y.O.G. in English Rose.